Dr. Maral Tutelian reelected co-chair of the Euro-Mediterranean Statisticians Forum
Lebanon reelected as the co-chair of the Forum of Euro-Mediterranean Statisticians
during the meeting of the Forum 12-13 May 2015
The first meeting of the Forum of the Euro-Mediterranean Statisticians was organized in Luxembourg on 13th to 14th May 2013.
Two Chairpersons were appointed: one from the European Commission and one from the ENP-South, nominated by the member countries.
From the side of the European Commission the co-chair is the head of unit "Statistical cooperation" at Eurostat and from the side of the Mediterranean countries, the Director General of the Central Administration of Statistics in Lebanon, Dr. Maral Tutelian was elected as the co-chair of the Forum and reelected co-chair during the second meeting of the Forum held in Luxembourg on 12th to 13th May 2015.
The co-chairpersons have a mandate to serve for two years, which may be renewed once. The co-chairpersons will chair the Forum and
represent the Forum at international and national meetings.
The Forum of EU-MED Statisticians meets under the auspices of the European Neighbourhood Policy (ENP).
The permanent members of the Forum are:
T

he Directors of the NSIs of the ENP-South countries;

R

epresentatives from the European Commission (Eurostat and EuropeAid);

T

he EFTA Statistical Office and interested EU NSIs.
The mandate of the Forum is to:
1.Steer the Euro-Mediterranean regional cooperation partnership in statistics;
2.Support the ENP-South countries in strengthening the capacity of their National Statistical Systems (NSS) to produce, analyse and
disseminate harmonized statistics;
3.Improve the quality of statistics in the region;
4.Promote the use of statistics for evidence-based decision making;
5.Identify emerging statistical issues in the region;
6. Ensure coordination with regional and international organisations active in the region.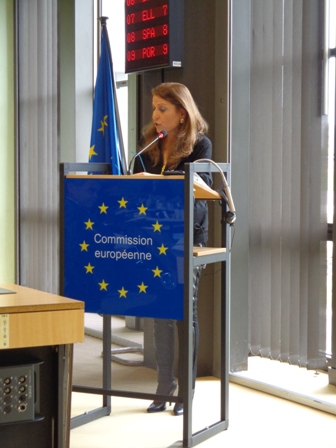 kombi servisivaillant servisidolcevita serviseca kombi servisbeylikdüzü demirdöküm servisi,büyükçekmece demirdöküm servisi